COMPANY PROFILE

PRODUCT INDEX
Adhesive Tapes
Anti-Corrosion Tapes
Insulating Tapes
Packaging Tapes
Masking Tapes

Double Sided Tapes
W-503 (Water-Proof)
W-513 (Water-Proof)
W-501 (Low Tack)
W-502 (High Tack)
W-505 (Acrylic+Rub.)


Water-Proof Tapes
Water-Proof Sealant
Marking Tapes
Other Tapes
Packing Tools
PVC Compounds
Plastic Paste
Plating Mask
Replica Food & Toy
Other Products

NEWS

SERVICE

Alliance Partners
Product Link: W-503, W-513, W-501, W-502, W-505,

Relative Products: Water-Proof Tapes , Water-Proof Sealant

# W-513 Water-proof Double Sided Tape ( 0.5 mm )
[Self-Fusion (Self-Amalgamates) Type] Butyl Rubber Adhesive
Heavy Duty, Strong Adhesion, Water, Air & Dust-proof,
Weather Resistance.

For Construction and Automotive Industry....(Window Frame & Joint)

This tape is acquired the recommendation from Nihon Yogyo Gaisozai
(NYG) - Japan Fiber Reinforced Cement Siding Manufacturers Association
 

Tape Structure: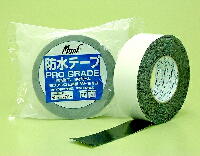 Salient Feature
 
 
 
 
 
 
 
 
 
 
 
Heavy Duty, Strong Adhesion, Water, Air & Dust-proof, Weather Resistance.

Excellent water-proof properties for sealing Window Frame & Joint.

Excellent electrical properties, resistance to chemical and bacteria which are necessary for Construction and Automotive Industry.....

Good electrical properties against electrolytic corrosion and pressure resistance.

As it is a perfect Self-Bonding tape, it's anti-corrosive layer forms a perfect composite whole. Superior low temperature properties.

 
 
 
 
 
 
TOP
 
 
 
 
Standard Color & Sizes
 
 
 
 
 
 
 
 
 
 
 
Color
 
Black (with White Release Paper)
 
 
 
Thickness (mm)
 
0.5
 
 
 
Width (mm)
 
50, 75, 100
 
 
 
Length (M)
 
20M
 
 
 
For other sizes, please Contact Us.
Also available in Log Roll Form: 0.5mm x 1,220mm x 20M,

** The information contained herein is subject to change without notice. Furuto shall not be liable for technical or editorial error or omissions.

 
 
 
 
 
 
 
 
 
 
 
Application
 
 
 
 
 
 
 
 
 
 
 
Use for Construction and Automotive Industry, excellent water-proof properties for

sealing Window Frame & Joint.

 

 
 
 
 
 
 
TOP
 
 
 
 
More Information
 
 
 
 
 
 
 
 
 
 
 

Data Sheet (Acrobat® PDF file format)

Please get free software from here to view our Data Sheet.
 

 

 
 
Product Index & Introduction.
Self-Fusion (Self-Amalgamates) Properties.

Index of Data Sheet (Full Range Product).
 
 
 
 
 
 
 
 
 
 
 
 
 
 
 

Product Link:
W-503, W-513, W-501, W-502, W-505,

Relative Products:
Water-proof Tapes, Water-Proof Sealant, Double Sided Cloth Tape,
Anti-Corrosion Tapes, Insulating Tapes,
.